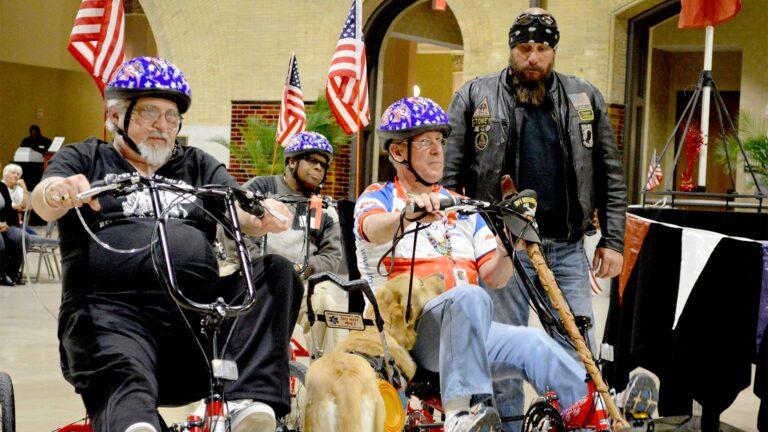 Are you a Veteran? First, on behalf of all our members, Greenebucs wants to thank you for your service to our country. As someone who has bravely served to protect our country and may now be facing a life changing challenge, Greenebucs is here to help you engage in an active lifestyle once again.
If you are unable to operate a traditional bike, for whatever reason, the Amtryke adaptive tricycle may be for you. Amtrykes are three wheeled, offering a stable platform that allow the rider to concentrate on the challenge and fun of riding, and not on keeping balanced.
Having the ability to get out and ride; working those muscles, and feeing that freedom that riding can give may be just what you need to make your days better.
Riding an Amtryke  will increase cardio function, build strength and give you a chance to experience the outdoors in a way you may have thought was in the past. Riding an Amtryke can impact overall health and fitness. Not to mention the opportunity to ride with family and friends!
These trykes can be hand or foot powered and provide the stability and support often required for a Veteran to return to bike riding.
From sleek road trykes for those who just need help with balance to full trunk support, leg assists and hand assists for more involved riders, the Amtryke has our nation's heroes covered!
Get Started! Download the Veteran Amtryke Request Form